Since 2004, we have honed our expertise to develop secure affiliate software that is easy to manage. We've also provided outstanding personalized client support, and implemented creative solutions to ensure revenue generation for affiliate programs.
At Share Results, we are intimately aware of the rapidly-evolving nature of affiliate marketing. We strive to not only adapt to the industry's pace, but to also position ourselves as thought-leaders and innovators. Our company is comprised of uniquely skilled designers, developers, web traffic specialists and seasoned affiliate managers. They know the ins-and-outs of the industry and are consistently consistently looking for ways to push affiliate marketing to new levels.
In affiliate marketing, there is no successful cookie-cutter approach so we consistently aim to develop more personal relationships with both businesses and affiliates. Our close relationships with our partners mean that our solutions and software are directly tailored to fit their specific needs.
Our knowledgeable team and personable approach to affiliate management means that any problems will be dealt with efficiently, quickly and directly, to seamlessly get you back to peak performance.
Our philosophy at Share Results is to remain ahead of the curve in terms of enhancing our software, providing personalized client support and assisting with campaign optimization. This approach helps us achieve our underlying goal: to help you get the most out of your affiliate marketing endeavours.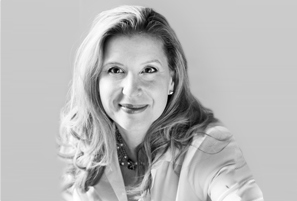 Nicky Senyard
Founder & CEO
Nicky founded Share Results in 2004 to provide Canadian and international companies with an industry-leading affiliate marketing software platform as well as affiliate management and other digital marketing services. For more than a decade, she's ensured that the company has stayed ahead of the curve in the North American affiliate industry and beyond. Outside of her busy schedule, Nicky likes hanging out with her son and travelling for pleasure.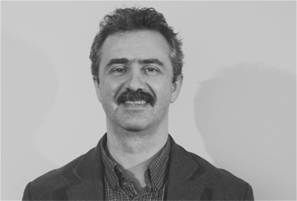 Catalin Petria
Chief Technology Officer
With over 20 years' professional IT experience, Catalin is responsible for overseeing all technological development at Share Results, including managing the design, infrastructure and deployment of the company's affiliate marketing software. When he's not ensuring that the platform is the best in the affiliate business, he enjoys spending time with his wife and daughters, or socializing with his friends.
Nicole Young
Manager of Business Development and Affiliate Services
Nicole's role involves managing business development and the company's client relations as well as supervising Share Results' in-house team of affiliate managers and software developers. When she's not in the office or at an affiliate marketing conference, Nicole loves cooking and entertaining her friends, or, when Montreal's weather permits, playing a few rounds of golf at a local course!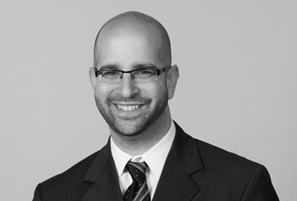 Neil Schnurbach
General Counsel
Neil heads Share Results' legal and compliance department, where he manages the contractual, regulatory and legal side of the business. When he's not working as the company's in-house counsel, Neil loves to play both fantasy and real-world sports. He's also an avid fan of a number of TV dramas, including Breaking Bad and, unsurprisingly, the legal-eagles show Suits.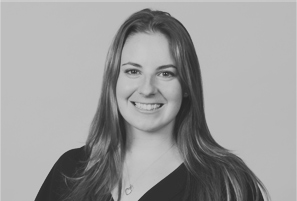 Sarah Todd-Levac
Manager of Human Resources Department
As Manager of the Human Resources Department, Sarah is responsible for ensuring that Share Results attracts and retains the best employees in the online marketing business. She's keenly focused on providing the Share Results team with as much opportunity for career growth as possible. In her spare time, Sarah enjoys jogging and participating in half-marathons as well as spending time with her friends and family.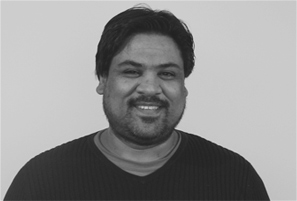 Anshu Jugessur
Technical Liaison
When a company launches their affiliate program on Share Results' affiliate management platform, a technical liaison expert ensures the integration runs smoothly and without any hitches. Meet: Anshu, who evaluates each and every client's technical needs and then addresses them with efficiency. When he's not streamlining software integrations, Anshu can be found cooking up a storm in his kitchen or creating innovative electronic music.
Andrew Simpson
Digital Media Strategist
As the Digital Media Strategist at Share Results, Andrew focuses on working with clients who are seeking new customers from additional online channels alongside affiliate marketing, including display, search and social media buying. In his spare time, Andrew works independently as a freelance audio engineer and plays in recreational sports leagues around the city of Montreal.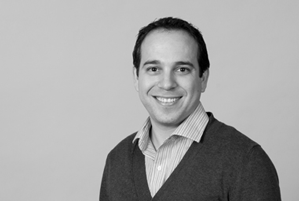 Carlos Pena
Manager of Technical Solutions Department
Carlos Pena is the Manager of Technical Solutions Department. Under his guidance the Technical Solutions Department ensures that technical needs are met and that features are implemented in response to identifiable needs and client feedback. Originally from México, Carlos attended school at the Instituto Tecnologico de Culiacan in Sinaloa where he earned his bachelor's degree in Informatics. Carlos enjoys travelling and is a fan of many sports with soccer easily topping the list.
Kader Benatil
Affiliate Manager
As a Senior Affiliate Manager at Share Results, Kader takes creative approaches to find online marketing solutions. With a background in retail and the European affiliate advertising industry, he is always looking for new challenges and ideas for growth. When he's not in the office, Kader enjoys travelling, swimming and spending time with friends.
Peter Weir
Digital Marketing Coordinator
Having recently joined the Share Results team, Peter is keen to provide value through his knowledge of marketing in the digital era. Peter supports the team by developing and implementing marketing strategies for new media channels, while learning about other critical business, operational and design activities from the many talented individuals who comprise Share Results. His ultimate dream is to ride on a blimp, and he's tremendously passionate about the Oregon Dunes. Peter also enjoys listening to music, attending concerts, watching films and going for runs.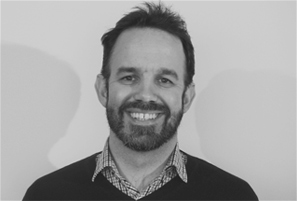 Nick Say
Senior Communications Specialist
Effective communication plays a vital role in Share Results' technology and affiliate marketing solutions. Nick's role involves writing and overseeing the company's communications – from website copy and blogs to press releases and articles in the industry media. Outside of the office, he likes writing and reading fiction, world cinema and cultivating his vegetable garden.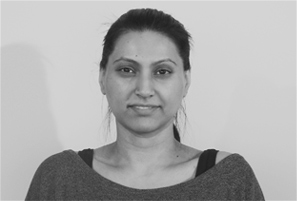 Lianne DeSouza
Accounting Technician
Whether you're an affiliate or a Share Results client, you'll agree that few aspects of affiliate marketing are more important than finance. Lianne, our in-house accountant, ensures that everything adds up when it comes to our billing, invoicing, reconciliations, affiliate payments and payroll. Away from her spreadsheets and complicated calculations, Lianne enjoys spending time with her pet dogs, hiking and camping as well as the occasional yoga workout.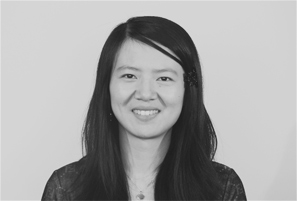 Xueyuan Peng
PHP Programmer
Where would Share Results be without one of its key software developers? Tech-savvy would be an understatement when we think of Xueyuan, the PHP programmer for our affiliate management platform. She develops, maintains and optimizes the software to ensure it's second to none in the affiliate industry. Outside of work, Xueyuan is a passionate foodie who loves experiencing new cuisines and also caring for her cat.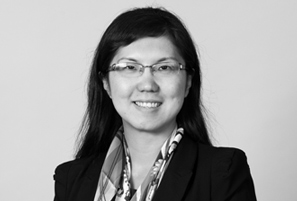 Wei Zhang
Controller
Managing Share Results' Finance Department, Wei provides accounting and financial support to the company, including day-to-day transactional accounting, cash flow management and government compliance. Holding Bachelor's degrees in both accounting and international commerce, she has experience in marketing as well as finance. Outside of our office in Montreal, Wei loves cross-country skiing in winter and hiking when there's less snow.
Lauren Stubina
Marketing Intern
Lauren recently joined Share Results as a Marketing Intern. She is excited to be spending the summer with Share Results and supporting the marketing team in a variety of capacities, and is especially interested in furthering her understanding of digital marketing. Lauren enjoys baking, hanging out with friends and family, and – when time permits – attending outdoor music festivals like Montreal's Piknik Electronique.