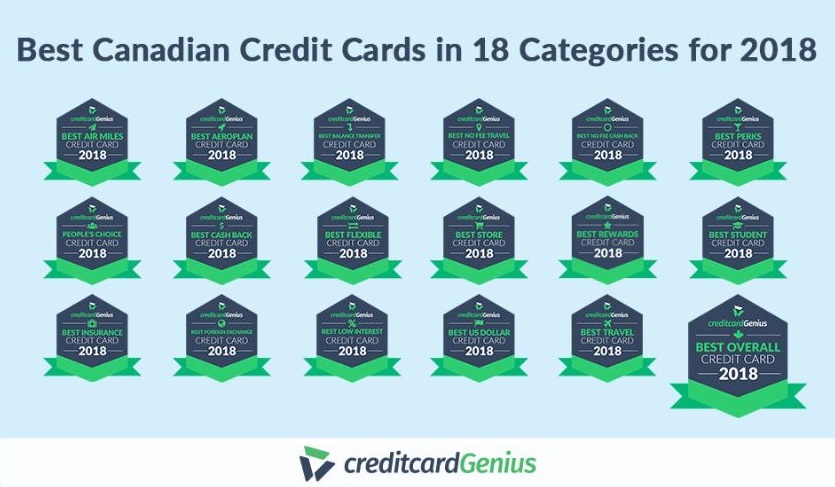 Excellence is its Own Reward…
There's no greater reward than being acknowledged for excellence. Which is why, we're excited to share that not one, but two of our partner merchants—Scotiabank and Tangerine recently made creditcardgenius' coveted "Best Canadian Credit Cards of 2018" list. Credit cards competed across 18 categories such as "Best Cash Back", "Best Air Miles" and "Best Balance Transfer" for a place on the list.
Scotiabank won awards for Best Store Credit Card for the GM® Visa Infinite (noted as being especially good for GM car lovers offering up to 5% off your next GM vehicle) and Best Foreign Exchange Credit Card for the Passport Visa Infinite card which has no foreign exchange fee and an average 1.25% return on spending.
Tangerine won Best No-Fee Cash Back Credit Card for their Money-Back Credit Card that delivers "an impressive 2% cash back in any two spending categories you choose" (and has over 15 categories to choose from).
Objective & Unbiased Comparisons
With a commitment to providing objective and unbiased credit card comparisons, creditcardgenius (our affiliate partner) helps Canadians make informed choices by providing comprehensive credit card reviews—tracking and comparing over 50 features of more than 160 Canadian credit cards.
Here are just a few of the more than 50 features used for comparison:
Rewards
Fees
Insurance
Interest
Perks
Approval
And acceptance
Partners in Success
Congratulations to our award-winning partner merchants, Scotiabank and Tangerine! We're proud of your achievements and continue to dedicate ourselves to helping finance-based merchants enhance their traffic, sales revenue, and digital marketing strategies. Readers can view the full list of winners along with ratings and comparison tools here.