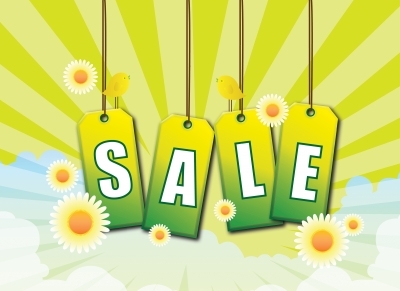 It's that time of the year when affiliates begin promoting Easter and other spring and summer-themed offers. The challenge with this is that there is a lot of competition, as many affiliates are promoting similar products during these seasons. Moreover, it can be a challenge to think strategically about how to make sure SEO, PPC, coupon and other campaigns for these products will appear unique and garner the most ROI. Running targeted campaigns for dissimilar products and services can help you differentiate your offer from other affiliates, thereby increasing conversions. If you're wondering how to improve the ROI for your campaigns this time of the year, here are a few ideas to keep in mind.
Make Money From More Than Just Chocolates
In affiliate marketing, promoting chocolate around this time of the year can get competitive due to the wealth of affiliates wanting to capitalize on Easter. However, internet users will also be online searching for other products and services. For example, most affiliates will be glad to know that Boutika, an online gift store merchant we just launched in our affiliate network, has outdoor equipment that will appeal to both women and men during the spring and summer seasons. Rather than promoting offers that a great majority of affiliates will promote, why not spend some time promoting outdoor equipment, and even summer travel and activities. With this in mind, try to promote products and services that will convert more easily for you.
Optimize Your Headlines For Better Conversions
There was a great article published recently on SearchEngineLand.com about bad PPC ad copy. If you're using SEO-friendly blogs or PPC ads to promote spring products, your headlines, sub-headings and other content must stand out to your target audience. Headlines and call-to-action copy impact click conversions. As an example, say that you are trying to appeal to parents and want to promote Easter offers for children. Rather than using the brand name of the offer you're promoting, try using something along the lines of Easter bunny gifts for kids, Easter gifts for children, or Easter egg hunt and letters. From there, you can add content about any special deals or offers related to the product or service.
Target Your Buyer
A large majority of spring and summer items are going to be purchased by women, many of whom have families. Women make up the majority of online shoppers, and because of the spending they'll be doing, they will be looking for great prices and free shipping. When setting up spring campaigns think of what will appeal to your audience. Female shoppers will want a bargain; therefore, concentrate on promoting spring-themed coupons or other deals to entice them, such as multiple products for the price of one. Think about convenience – search for merchants that can ship to the United States, as well as other countries where you can appeal to more consumers.
What are your thoughts on promoting spring and summer offers? What will be your chosen promotional method? Leave us your feedback in the comments section below.