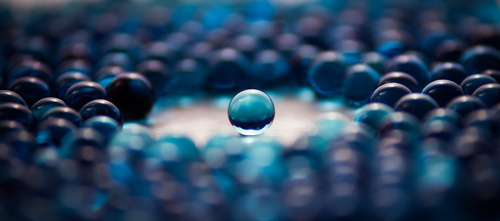 Optimization and its Profound Importance
Everyone's got an opinion about contemporary marketing, optimization, and what it takes to stand out in the ever-saturated digital landscape. The truth is; no one's an expert and that's totally fine! The coolest part about operating a new media vehicle in this day and age is the Internet's seemingly limitless number of resources for practical information about creating and sustaining a value-adding website.
Affiliates, too, need to adapt and evolve with the same velocity (if not greater) as, say, a budding social media startup. Besides meaning everything, engagement is dependent on the strength, creativity and straightforwardness of a digital application, thus when certain practices are neglected, the outcome can often be wickedly disappointing. If I had to emphasize one particular thing, for the TL;DR's of our world, it would be…
Originality.
Yup, that's right.
I know what you're thinking… too obvious of an answer? For the absent minded, I'm sure, but for the sake of this writer's good sense, just take a moment to hear me out.
The Formulaic Culture of Web 3.0
Is it just me, or do most modern websites look the exact same? It's a bizarre phenomenon that's driven by purpose; nowadays, with respect to usability and consumer expectation, business websites must cater to prevailing trends. For instance, modern websites need to facilitate a browsing environment that's optimized for mobile viewing (read: easy and simple to navigate), yet structured in such a manner that conveys the most interesting aspects of a brand's story. This widespread movement isn't necessarily a threat. Well, not yet at least. But when building your next digital platform, keep in mind that if this trend continues to be ignored, surely, the digital cosmos will experience some degree of bottlenecking. Soon enough, it's destined to burst.
Where will you stand? Act now, if you haven't already, and potentially spearhead tomorrow's UX revolution.
 SEO Is a Patriarch
Now, let's dive into another digital strategy that's currently being muddled by conventional wisdom. With reference to SEO, content is King, isn't it? And link-building is Queen, yeah? Come on, sing it with me! We've all heard it a trillion times from those sexy copywriting blogs and self-help marketing gurus who project the confidence and conviction of a wheedling cult leader. But honestly, that should be common knowledge by now.  I mean, think about it. Content – and its inherent quality – is the sole reason why anyone ever consumes media. You wouldn't devour an entire season of a television show on Netflix unless you totally believed in its entertainment value. Quality breeds consumption. But you knew that. Or at the very least, you didn't fully realize it until now, which is, again, totally fine.
Congratulations! You've completed Part 1 – or rather, for theatrical effect – the penultimate edition of Share Results' Trust Your Marketing Gut. Tune in next week for Part 2, where I attempt to further discredit the value associated with many of the fashionable marketing techniques that are dominating modern practice.
Think you're the real digital marketing expert with all the answers?
Or perhaps we just missed something?
Let us know in the comments below!