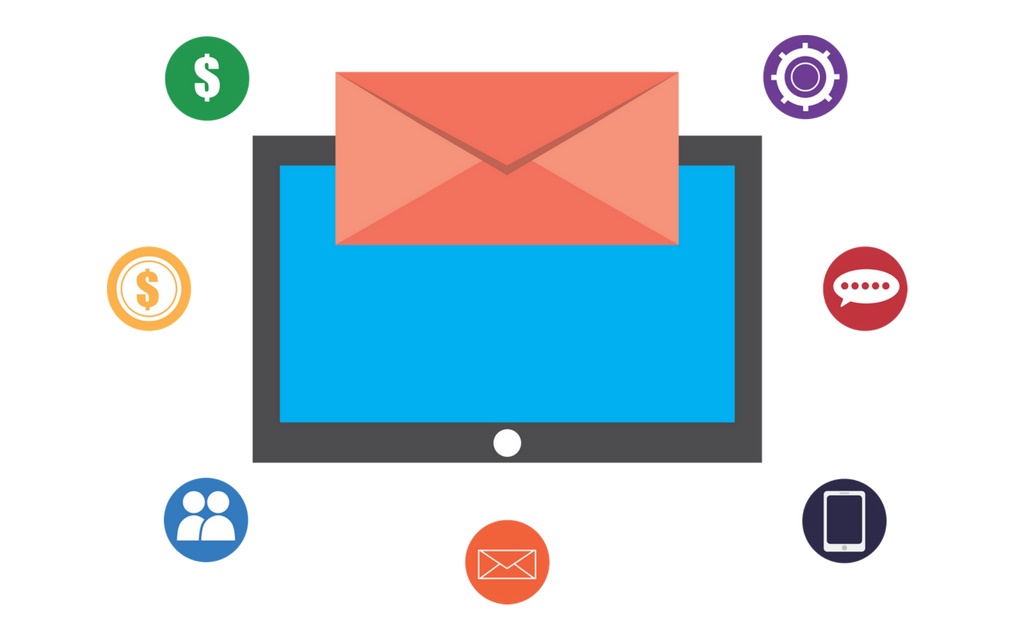 In today's world, consumers are constantly browsing, researching, discussing, and purchasing products – and across a range of digital platforms. And each platform or channel serves a different purpose. For example, Facebook is the place to go for user reviews and to give feedback. Emails serve to stay informed without having to go searching for information.
It is important for brands to recognize the purpose that each channel serves for the user and to stay present in a relevant and congruent way. So what makes omni-channel marketing and brand congruency so important? Read on to find out more!
What is omni-channel and how is that different from multi-channel?
Multi-channel refers to the interactions customers have during their buying process using various channels. These can include websites, e-mail, social media, mobile, and retail stores. The channels operate independently from each other and are siloed. The information presented on each channel are not integrated and can vary. Omni-channel marketing is when a customer receives a seamless and consistent brand experience across all channels and devices at every point of interaction. What they see on Twitter feels the same as when they saw an ad on YouTube.
Does omni-channel mean crafting your strategy channel-by-channel?
Not at all. Unlike multi-channel that places the channel at the centre of the strategy, omni-channel places the customer at the centre. Communications on all channels are optimized to deliver an integrated experience based on customers' preferences. Omni-channel crafts a connected journey that looks something like this:
A customer starts a search on Google and visits the company's webpage on a desktop.
He/she also receives an email about a special introductory offer for new sign-ups and views it on mobile.
He/she then decides to go to the retail store to find out more from an associate.
Later, search and display ads are shown on social media on a tablet with similar products that the customer has been searching for.
Information flows from one touchpoint to the next, and moves the customer down the path of purchase.
What are some tips to implement an omni-channel strategy?
We've put together a few recommendations we've gathered from trusted resources in the industry:
Focus on the experience that can connect consumers on each channel, rather than trying to get onto every channel (Martech Today).
Get a single view of the customer across all channels. This helps to micro-segment your customers and find patterns between different types of users that have similar behaviors.
Deliver consistent, user-friendly, and relevant experiences across all channels.
According to eMarketer, a primary barrier to implementing a successful data-driven customer experience is not being able to connect or deliver a unified view of the customer experience across touchpoints. Sophisticated data analysis becomes essential as customers increasingly move into omni-channel, where data of consumer behaviour, traffic, and points of interactions span across digital and offline channels.
The rise of omni-digital banking
With the switch to using digital channels for banking, adapting an omni-channel strategy to integrate the digital and physical channels is no longer adequate to meet the demand in the financial service industry. In fact, according to PwC, there is a new segment of "omni-digital" consumers, comprising of 46% of the respondents. These consumers use digital-only channels when it comes to banking, avoiding the physical channels completely.
Mobile banking is also becoming the norm. 60% of the smartphone users in the survey use mobile banking and 82% of the smartphone users age 18 to 24 use mobile banking. This is not to say that branches can no longer provide value. 62% of the surveyed indicated that local branches are still important. Services for budgeting, saving for retirement, and learning how to save for a house are preferred in-person.
How can organizations keep up with the omni-channel and omni-digital consumer expectations?
PwC advises that banks have to sell products where people want them. Every channel should provide its own value as part of the strategy. To connect and engage with customers at every touchpoint, a unique customer digital experience has to be developed according to insights.
If consumers want to access a service in front of their desk, organizations should be ready to have the particular service available and reach customers at that point in time.
Want to know more?
At the Digital Marketing for Financial Services Summit in Toronto, Nicky Senyard, Share Results CEO, and  and Yuli Shumsky, Director of Digital Marketing and Operations at CIBC,  presented a panel on Developing an Omni-channel Strategy for Your Financial Brand.