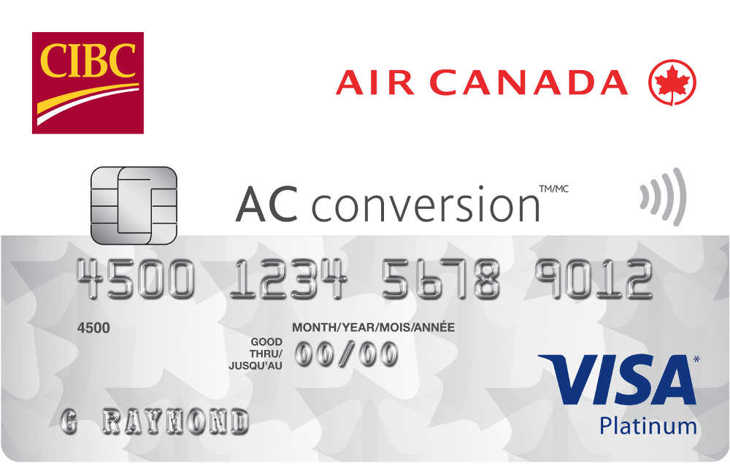 For all our travel and credit card affiliates out there, we are excited to announce a new product available on the Share Results Network – the CIBC AC Conversion™ Card!
We are pleased to be working with the CIBC Capital Markets team to build exposure of their global currency prepaid visa card.
Here's what you need to know about the AC Conversion™ VISA Prepaid Card:
Users can easily store multiple currencies.
The card can store up to 10 currencies– the first card of its kind!
Take advantage of the exchange rate at the time of loading the card. The currencies include Canadian Dollars, US Dollars, Euros, British Pounds, Australian Dollars, Japanese Yen, Hong Kong Dollars, Turkish Lira, Swiss Franc and Mexican Pesos.
These rates are fixed when you purchase the currencies and are from CIBC's live streaming interbank rates.
Users can manage the card through their online account.
For customers needing to make a purchase or pay for a restaurant bill on the go, they can easily access the product through the web or mobile app and top up their account immediately.
Users can load any amount between $100 to $2999.99 CAD per transaction. The maximum balance is $20,000.
Easily apply and get approved through the digital application.
Because users need to make a deposit equal to or more than the amount they will spend, this makes the application easier to approve than a credit card. There is no credit check and no bank account required.
While it is convenient like cash, it is secure like a credit/debit card.
The card has the Chip and PIN technology for verification. There are also daily point of sale and ATM withdrawal transaction limits to prevent fraud. Emergency card replacement and emergency cash are other services available.
 It is supported across 45 countries.
It can be used anywhere VISA payments are accepted.
 No risk of accruing debt.
Users are drawing money that have been deposited. They cannot overspend and there are no interests.
To apply for the card, users must be a permanent resident of Canada, have a Canadian address and be the age of the majority in their respective province.
Start promoting now!
Join the CIBC AC Conversion™ merchant in the Share Results Network now to promote the card and earn commissions for approved customers!
Not yet a member of the CIBC AC Conversion™ Affiliate Program? Find out more about the offer and product here.