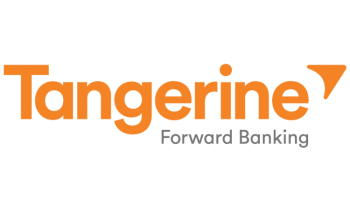 New program offers affiliate bonuses, lucrative commissions
Share Results is excited to announce that Tangerine, the leading direct bank in Canada, has launched an affiliate program for their online banking products and the Money-Back credit card! By cutting out the cost of operating a network of traditional bank branches, Tangerine is able to offer a number of great products that have helped nearly two million Canadians more effectively build their savings.
Why Tangerine?
So, why exactly to Canadians choose Tangerine? Whether a customer wants to save, build credit, or just keep day-to-day finances flowing, there is a Tangerine product ready to make that process easy (with a great bonus, to boot).
New Chequing Account Offer – New customers who open a Tangerine chequing account from June 1st to August 31st, 2016 will earn a $25 bonus if they use the Orange Key "chequing25". On top of that, if customers switch their payroll direct deposit to their new account before August 31st, 2016, they will earn an additional $75 bonus.
Tangerine Savings Account – By becoming a Tangerine client, new customers can earn triple interest of 2.40% for the first 6 months after opening their first savings account, and can earn up to $50 in bonuses in the process.
Money-Back Credit Card – Customers looking for a credit card with real rewards will be happy to find the Tangerine Money-Back credit card. Customers will earn 2% money-back rewards in two categories of their choice, and 1% on all other purchases. For a limited time, customers can earn 4% rewards in their two chosen categories for the first 3 months.
With these innovative, customer-oriented takes on personal finance staples, it's no wonder that Tangerine is known as the home of forward banking.
Affiliate Program Details
The Tangerine affiliate program offers accepted affiliates a $35 CPA on every referred Chequing or Savings account and a $50 CPA for approved credit card applications, making it a lucrative opportunity for affiliates to make the most of these products' popularity.
To celebrate the launch of this new program, Tangerine is offering affiliates a new tier-based bonus structure from June 1st to July 31st, 2016 for online banking applications. The volume bonus ranges from $20 for 5 new referrals to $1,000 for 100 new referrals – the more customers you refer, the more money you earn!
Want more information on how the Tangerine affiliate program can work for you? Drop us a line at tangerine@shareresults.com or in the comments below.