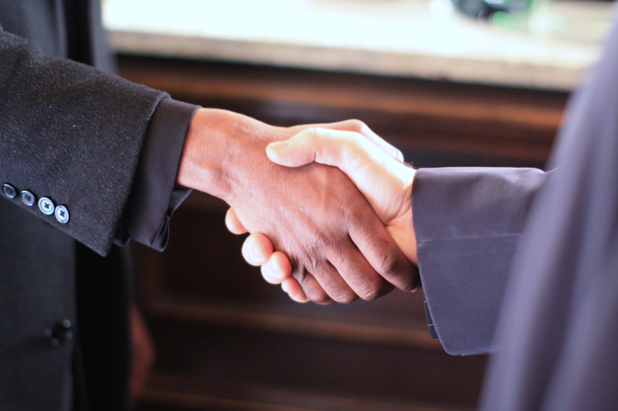 Making connections is the lifeblood of any business, especially in the financial industry. Whether it's with new customers or loyal clients, a thriving business needs to focus on personalization and putting customers first. Here are two examples.
Connecting With Quality Introductions
Introductions are so important to a growing business. And a personal introduction from a friend or colleague is the most powerful. It adds instant credibility. Review sites, social media and old-fashion word of mouth are just some avenues for these personal connections to be made. According to a recent Nielsen study, 82% of participants seek recommendations from family and friends before making a purchase.
That's where affiliate marketing comes in. Affiliate programs leverage existing networks with their own successful community leaders — influencers. Endorsement from those influencers, through a link, a review, a podcast, etc., have added credibility and reach in that group resulting in a high-quality prospect who is more likely to convert.
Commissions on Connections
Affiliate marketing is based on a commission, so affiliates get paid based on sales or approved signups instead of just click volume. The positive exposure of your brand in that network is an added bonus of partnering with that affiliate.
Shared Results is only affiliate network dedicated to Canadian financial services space. Get in touch today to see a demo and learn more.
Making Customer Connections
Once a loyal customer is earned, making connections through personalized customer service becomes essential. It's been proven time and again that customers are more willing to purchase and endorse businesses that they've had a positive customer service experience with. Avenues like call centers and social media (Facebook and Twitter, especially) provide a quick response to negative customer experiences and give customers that personalized service they are looking for.
Having well-thought out communications plans in place for various customer issues is key, especially when communicating via social media. It allows your customer service representatives to offer a fast response to issues, positive or negative.
Data and Customer Service
Using data from your website to follow the customer experience and understand what that customer is looking for is another way to deliver better customer service. You can use those flow patterns to remove any roadblocks and offer a simple customer experience on your site.
Connecting to your customers across every channel is essential to your survival. Whether it's through your potential client funnel, through a quality introduction by a network influencer, or excellent customer service, making the customer experience personal is vital.