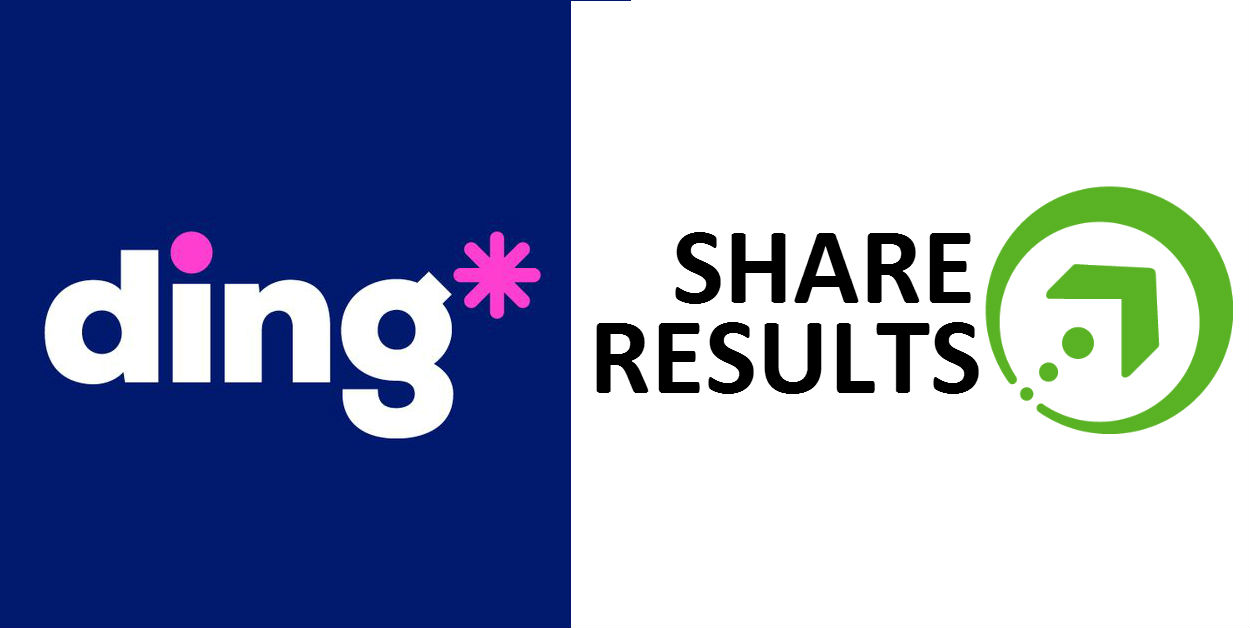 Share Results Has Partnered with Ding

Ladies and gentlemen, get excited – we're happy to announce our recent partnership with Ding, the world's largest international top-up provider. Many of you might be wondering… what exactly is top-up? Well, the majority of us in Canada and the United States have cell phone contracts that we pay each month. It's standard practice for obtaining a mobile device in much of North America, but around the world, it's a much different story.
Think about your phone like a parking meter; for those of us with contracts, we pay the meter on a monthly basis and that's it. For people who use top-ups, they put credit into the meter (i.e. their phones) which grants them the ability to make calls, browse the Internet, send texts or Tweet as much they please until the credit (i.e. top-up) runs out. This is where Ding comes in, as their service enables people to send top-ups around the world in just 3 seconds.
Care for another example? No sweat. Imagine that you are originally from China, but have journeyed across the world all the way to Canada in order to find work and support your family back home. Using Ding's service, keeping in touch with your loved ones is a relatively simple task that's not bound by distance – all you would need to do is transfer a top-up to their mobile phone.
Company History
Ding was founded in 2006 by Mark Roden, a man on a simple mission – to make the process of connecting with loved ones as quick and effortless as possible.  The inspiration for the company stems from a trip Mark took to Dubai, where he met a waiter who described how difficult it was to send credit to his wife's phone back home in India. Mark wanted to change this, to make it easier for people to communicate with their families, and as a result, Ding was born.
Mark successfully developed the business which has grown to a network of 350 mobile operators and over 500,000 retailers scattered across the world – it's an amazing feat by any means.
Looking Ahead
Here at Share Results, we are tremendously proud to lend our top-notch proprietary software to help Ding acquire more customers via the affiliate channel. Using our turnkey software, Ding will be able to reach an entirely new customer base, helping them to achieve continued growth in their industry.
We wouldn't be so excited if we didn't believe in Ding's cause, and we hope you will get excited about it too!
Interested in becoming an official publisher for Ding? Sign up here.